Providing
Anaerobic Digestion
Excellence
Who are Marches Biogas?
Marches Biogas is an industry leading anaerobic digestion (AD) engineering company formed in 2009. We have extensive experience of plant design, equipment manufacture, installation and 'operation and maintenance' from years of working within the industry having built and maintained over 30 anaerobic digestion plants, ranging from 50 kWe to large scale facilities utilising feedstocks including energy crops, farm slurries, food, and industrial wastes. We undertake new build and reengineering projects across the AD and Water Company sectors both in the UK, the US, Europe, and the rest of world. We offer tailored advice, training, and maintenance packages to companies across a variety of industries including those we have constructed and those built by third parties.

Read our new blog
We will be covering many topics all to do with AD from explaining any new support mechanisms for the industry, to looking at our plans for new services.
Follow us on Instagram or LinkedIn to alert you to a new blog posting.
NEW CASE STUDY
sEPTEMBER 2020

Emergency Site Works
One of Marches Biogas USPs is our ability to respond to emergency situations that may arise on any AD facility. Our engineers work on operational sites on a daily basis and together with their training, experience and 24 hour call our service, are well placed to deal with a variety of emergency works which may include responding to a serious accident, digester foaming or gas membrane replacement.
NEWS





Tom Goodwin CEng C.WEM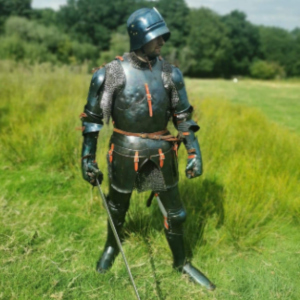 We're proud to announce that Tom Goodwin, Marches Biogas Process Engineer, has recently armoured himself with the titles of Chartered Engineer (CEng) and Chartered Water and Environmental Manager (C.WEM).

Follow the link to our news page to learn more about Tom.







Marches Biogas Experts in
ALL THINGS AD
Contact us today to discuss how we can help your project.
E-learning
Marches Biogas now offers e-learning courses aimed at AD operators, students, consultants and anyone interested in learning more about anaerobic digestion.
Associated With
We work with many organisations throughout the anaerobic digestion industry.
---